Available in 2 Models

Compatible with light weight merchandisce such as chips, boxed candy, and bagged items.
Approximate 1.5" high front lip accepts an optional 1.25" price tag molding.
Wire spacing 1.5".
Light Duty load capacity 30 pounds.
Standard widths are 36" and 48" with depths that range from 3" deep to 24" deep.
---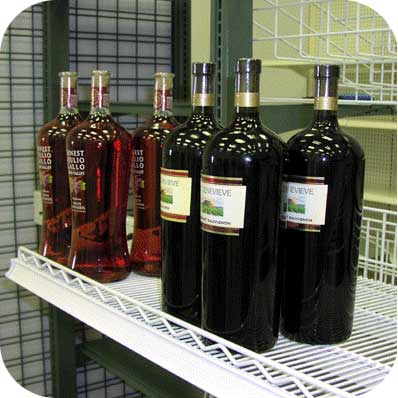 Wire steel construction of 1.5" on center wire spacing with a 1" front lip with welded on brackets
Built in 1.25" price tag molding.
Load capacity up to 400 pounds of evenly distributed weight.